Program of The Passion of Esparreguera
Year 2023
It celebrates: From 19th March to 1st May
Place: Esparreguera (Barcelona)
A unique and emotional representation of the Passion of Christ, which takes place outdoors on an impressive natural stage. With more than 500 actors, live music, and special effects, it is an unforgettable experience that attracts thousands of visitors every year.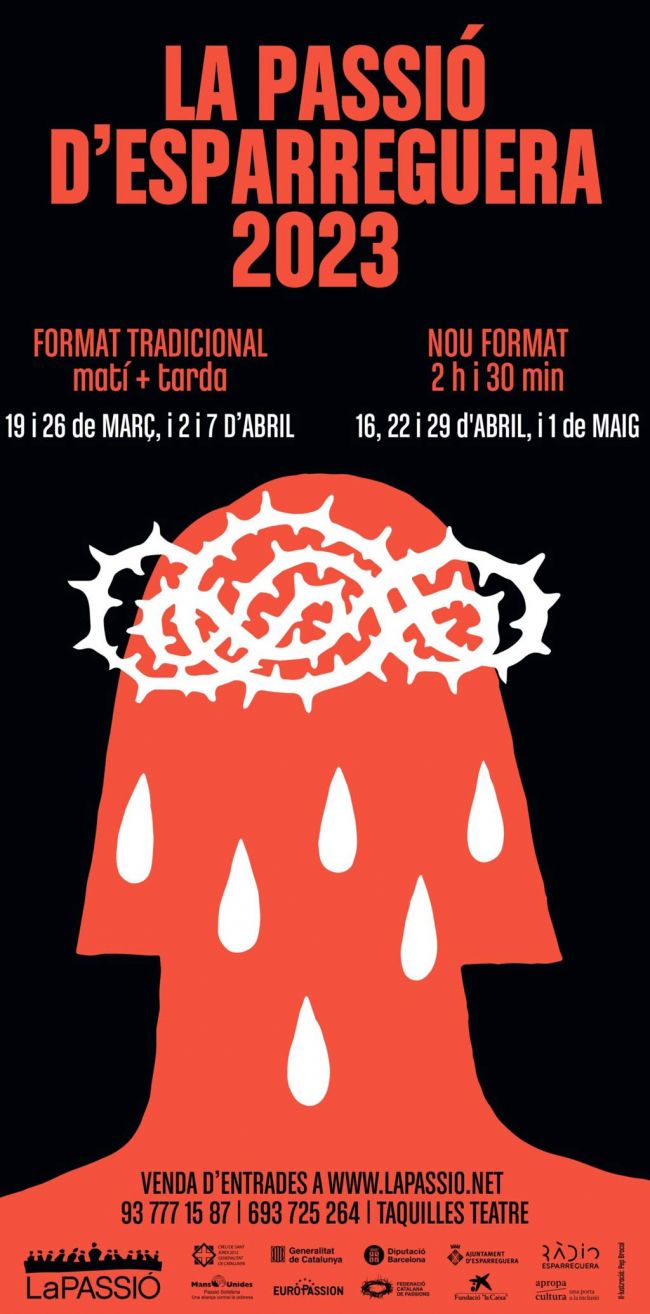 More information:
The Passion of Esparreguera 2023
Traditional Format
morning + afternoon
MARCH 19th and 26th
APRIL 2nd and 7th
From 10:30 am to 12:45 pm – First part Life of Jesus
From 3:30 pm to 5:45 pm – Second part Passion, Death and Resurrection
New Format
2 hours and 30 minutes
APRIL 16th, 22nd, and 29th
MAY 1st
Saturdays, show starts at 6 pm
Sundays and holidays, show starts at 10:30 am
Reservations And Ticket Sales:
24 hours a day on www.lapassio.net
By phone at +34 93 777 15 87 and at the theater box office.
For more information about the show, please contact us at espectacle@lapassio.net or via WhatsApp at +34 693 725 264.
Don't miss this show!
PRICES:
General admission: €20
Friends of Passió: €10
Collaborators of Passió: €10
Seniors over 65 and persons with disabilities: €16
Youth under 25 (17 to 25 years old): €12
Children (8 to 16 years old): €10