The Pilgrimage of El Rocio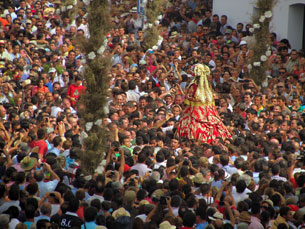 It celebrates: From 1st June to 6th June
Place: Almonte (Huelva)
Category: Religious
Type: Pilgrimage
Popularity: (****) 4/5
Organize: Almonte City Council
Known start date: Since 1758
Figure of protection: Festival of International Tourist Interest (1965)
Reading time: 2 minutes
The traditional pilgrimage of El Rocío is a religious pilgrimage, where thousands of fervent followers go to the "Virgen del Rocío", patron saint of the province of Almonte to commemorate one more year of the miracle of her appearance.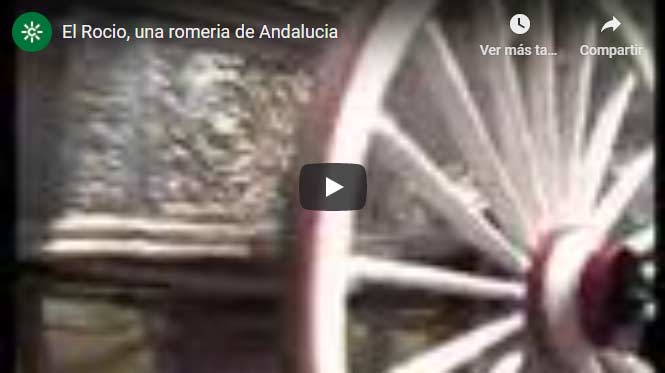 What is the origin of this holiday?
The origin of this festivity begins in the 15th century when the image of the "Virgen del Rocío" was found and from that date a fervor began due to the innumerable miracles attributed to it.
From the year 1758 the pilgrimage of El Rocío began and it is celebrated 15 days after the end of Easter, on Pentecost Sunday.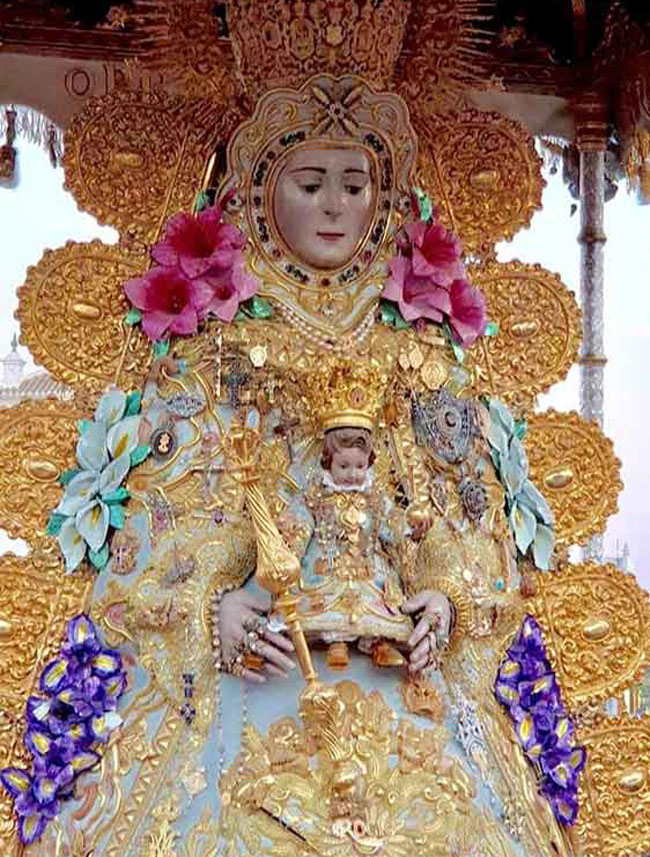 What does the celebration consist of?
In the pilgrimage of El Rocío a group of brotherhoods come from different provinces of Spain such as Cádiz, Seville or Huelva, who go in procession to the village of El Rocío.
To do this tour, people use horses or ox-drawn carts, although a large number of participants do the tour on foot.
For this ceremony they wear the flamenco dress, a typical clothing of the region. Women wear the Andalusian dress and men their country outfit. Once gathered at the meeting place, the real feast begins, accompanied by songs and dances.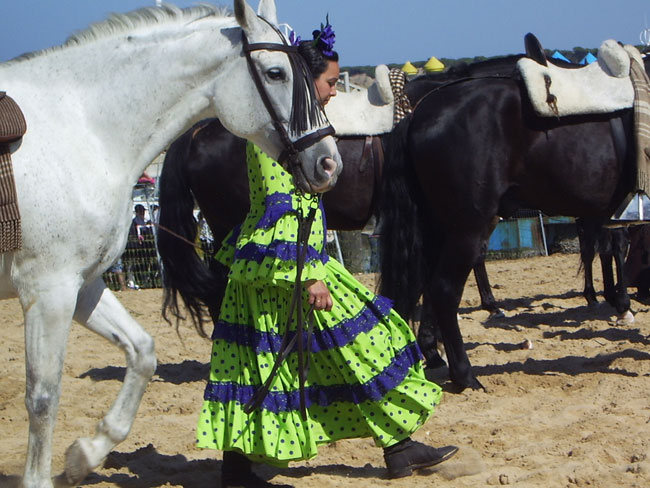 With all the brotherhoods gathered within the province, the real parade begins on Saturday before the Virgin. Then on Sunday the religious services begin, but the moment most awaited by visitors is the so-called "Salto de la Verja", which consists of taking the virgin from the hermitage to exhibit it in the region the following Monday.
What places can you visit in the village of El Rocio?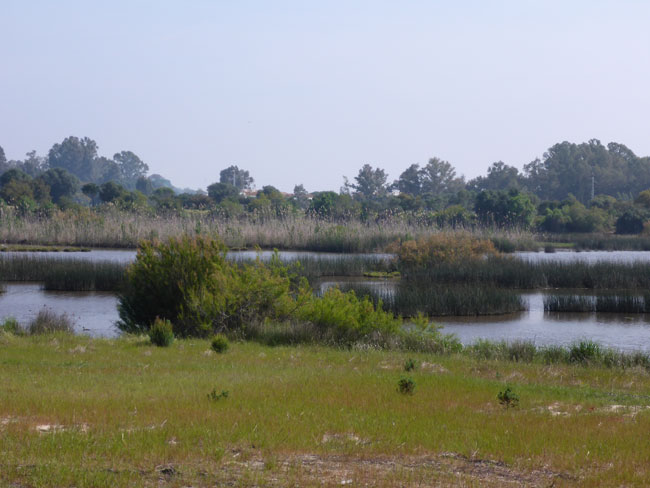 A place that you should not miss in the village of El Rocío is the Doñana National Park. It is a natural space that shelters a great diversity of species of land and water birds, which come from Asia and Europe. This park was declared a World Heritage Site.
Another emblematic place in Huelva is the Matalascañas beach. It is covered by a white and fine sand, in addition to having a paradisiacal view that makes it very crowded by thousands of tourists who visit it every year, but especially during the pilgrimage of El Rocio.
You can also visit nearby places such as the Dunar Park, characterized by showing a landscape full of dunes and without neglecting the Museum of the Marine World.
On this website, rocio.com, they updated news about El Rocío, and regularly published.