Medieval Days of Montiel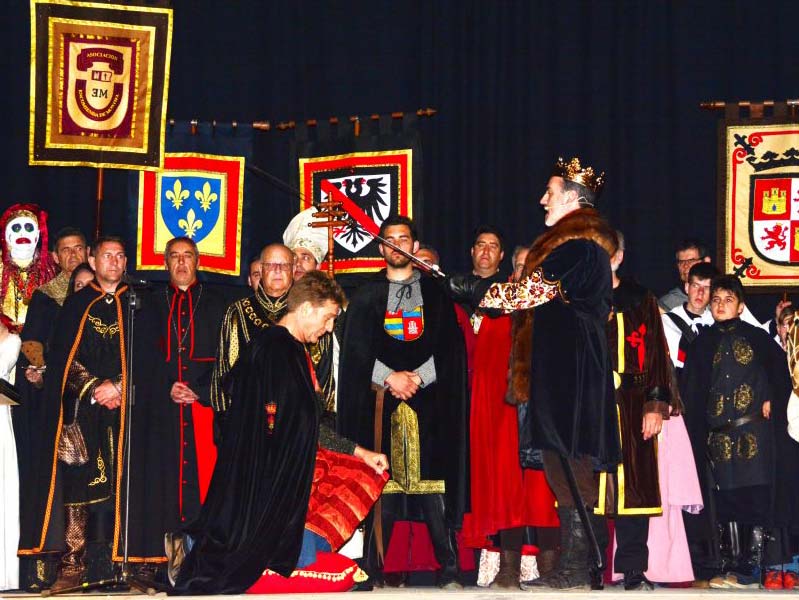 It celebrates: From 24th March to 26th March
Place: Montiel (Ciudad Real)
Category: Representation
Popularity: (***) 3/5
Ideal for children
Organize: Montiel City Council
Reading time: 1 minute
The Medieval Days of Montiel are celebrated in the Spanish town of Montiel, in the province of Ciudad Real. This celebration dates back to the 13th century, when the Battle of Montiel took place between Pedro I of Castile and his half-brother Enrique de Trastámara.
During the Medieval Days, the town transforms into an authentic medieval village, recreating the era in which the famous battle took place. Craft stalls, food and drink are set up in the streets, and various activities are organized for the whole family, such as knight tournaments, falconry exhibitions, theater, music, and dancing.
One of the highlights of the Medieval Days is the recreation of the Battle of Montiel, in which more than 200 actors and extras participate. The battle takes place in a field near the town and is recreated in great detail, including the clothing and weapons of the time.
In addition, guided tours are organized during the event to visit the Castle of the Star, a fortress from the 15th century that dominates the landscape of Montiel. The castle also hosts theatrical performances, recreating scenes from the history of the fortress and the region.
In summary, the Medieval Days of Montiel are a popular festival that allows visitors to travel back in time and experience the life and culture of the Middle Ages in Spain.