New Year's Eve in August in Bérchules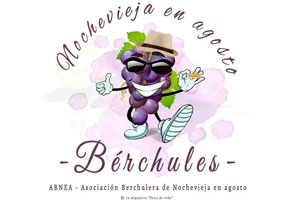 It celebrates: 6th August
Place: Bérchules (Granada)
Category: Tradition
Popularity: (**) 2/5
Ideal for children
Organize: Bérchules City Council
Known start date: Since 1995
Figure of protection: Festival of Tourist Interest in Andalusia
Reading time: 4 minutes
Can you imagine celebrating New Year's Eve in August? Well, in Granada it is possible, with its famous New Year's Eve in August in Bérchules, a festivity that arose in the town of Bérchules thanks to an electricity cut. Find out more about this unique tradition.
How is New Year's Eve in August in Bérchules celebrated?
New Year's Eve in August in Bérchules is a festivity that takes place on the first Sunday in August, in which locals and visitors celebrate New Year's Eve with great joy.
It is attended by national tourists, coming from some autonomous communities such as Madrid, Catalonia and Murcia, and international tourists from other autonomous communities. The attendance of visitors from other countries such as France, England and Germany stands out.
This popular fiesta has been declared by the Junta de Andalucía as a Festival of Tourist Interest in Andalusia.
During the celebration of this great festivity, the traditions of this important date are carried out: Christmas decorations, music, dances and joy everywhere.
A town crier is in charge of announcing and animating the festivity, which begins with the traditional ride of a "borriquilla" loaded with mantecados and polvorones, to be distributed among the attendees.
Among the activities that take place during this celebration, the following stand out:
Christmas crib competitions in the streets of the village.
Christmas games.
Christmas carols.
Proclamation.
Bell ringing and grapes in the town square.
Cavalcade of the Three Kings.
Concerts with the participation of musical groups.
Verbenas and food fairs.
Origins of the New Year's Eve celebration in Bérchules
This popular festival arose as a result of a power cut in the town of Bérchules in Granada on 31 December 1994, preventing its inhabitants from celebrating New Year's Eve.
The blackout prevented the inhabitants from following the chimes live and eating the traditional grapes at the sound of each chime. It also affected businesses and shops in the town where the celebrations were to be held, with irreparable losses. In short, there was no New Year's Eve in the village that year.
Due to this unexpected situation, the people of Bérchules took the collective decision to resume this festivity in the month of August and celebrate it that same summer. The date chosen was the first weekend in August 1995, which is still the case today.
Recommendations for visitors
If you want to make the most of these festivities, here are some recommendations and practical tips:
Wear comfortable clothes and footwear.
Plan in advance your transport and accommodation options in Bérchules, due to the large influx of visitors to celebrate this festivity.
What else can you see or do in the town if you go to Bérchules?
It is worth visiting these places with a long tradition in Bérchules:
Church of San Juan Bautista: a building constructed on the site of a former mosque dating from the 16th century. It stands out for its iconic roof, coffered ceiling and Mudejar style tower.
Fuente de Las Carmelas: it is located on the road that joins Alcútar with Bérchules. Its name comes from a Carmelite friar who was the priest of this locality. There is a popular belief that those bachelors with the intention of getting married who drink from this fountain achieve their goal.
Church of Santa María la Mayor de Alcútar: religious building built in the 18th century, located in the Alcútar annexe.
Fuente Agua Agria: this famous fountain of Bérchules is situated at the bottom of the valley, next to the bed of the Rio Grande, surrounded by a leafy area of chestnut and poplar trees. It has a suspension bridge over the river to cross to the fountain, as well as a recreational area with a pool to cool off from the summer heat.
Era de la Platera: magnificent viewpoint to enjoy the marvellous views of the Alpujarra.
Footpaths: for lovers of hiking the town has three magnificent footpaths: Vereica Misa (length 5 km), Junta de Los Ríos (length 9.2 km) and Acequías de Bérchules (length 7.4 km).
Gastronomy
Don't miss the opportunity to taste the best of the local gastronomy of Bérchules. A real treat for the palate:
Asadura Matancera: typical dish prepared with pork livers and lungs, potatoes and onion, cooked in a sauce of peppers, almonds and garlic.
Migas: very popular dish in the province made with flour, garlic and semolina, accompanied by roasted peppers.
Sopa de Pimentón: typical local soup prepared with dried red pepper, almonds, sardines or meat.
Choto al Ajillo: includes kid, toasted almonds, choricero peppers, rosé wine and beer.
Potaje de Hinojos: this delicious stew is prepared with chickpeas, fennel and potatoes.
Fritailla: stew prepared with cubes of meat or cod, roasted peppers, tomato and onion.
Pestiños: sweet made with a dough of flour and eggs. They are fried in oil and dipped in honey or sprinkled with sugar.
Share photos, videos and interesting information about New Year's Eve in August in Bérchules on social networks. Use the hashtags #Bérchules #nocheviejaberchules